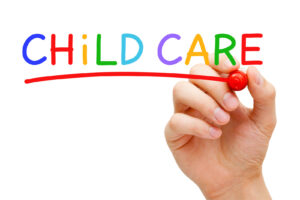 A quote attributed to American Author and Fitness Trainer Joseph Pilates reads:
"Patience and Persistence are vital qualities in the ultimate successful accomplishment of any worthwhile endeavour".
 Well, to the credit of the Ford Government, patience and persistence has certainly paid off for working families in our province that desperately need help financially meeting their child care needs.
Earlier this week, after months of negotiation, Premier Ford and the Prime Minister proudly announced that Ontario had reached an agreement with the federal government to introduce, in a measured way, a new program designed to reduce the average cost of child care to $10 per day for children under 5 years of age.
This target $/day rate mirrors similar programs introduced in other provinces throughout the country.
However, unlike the other provinces, the Canada-Ontario Early Years and Child Care Agreement goes much, much further – and this where the patience and persistence paid off.
First, the deal itself. 
The Ontario Agreement focuses on five goals.
lowering fees
increasing access
enhancing high-quality child care
supporting inclusion
enhancing data and reporting
To this end and effective immediately, working families in Ontario with children under 5 years of age will see their average daily rate reduced in four steps, including:
A 25-percent retroactive to April 1st of this year.
A further 25-percent by December 2022.
An additional 25-percent by September 2024, and finally,
A final percent decrease to reach an average $10/day cost by September 2025.
For example, a family living in Hyde Park with two children – one an 18-month old and other a five year old – currently pays approximately $72 per day in child care fees for their 18 month-old and an estimated $32 per day for their five year-old.  If the family's child care centre enrols in the program by December 31 of this year, their fees for 18-month old will be reduced by 25% to $52 per day and to $23.25 per day for the five year old.  Additionally, for 2022, the family will get a refund of $3,528 in fees for the 18 month old and $1,519 for the five year old, retroactive to April 1, 2022 per the new agreement.
In addition to the savings for working families, the agreement calls for an increase in the number of available child care spaces by 86,000 spaces by 2026, including an expansion in the number of spaces available in minority communities and geographic areas of highest need –  children with special needs, Indigenous and Francophone communities.
The agreement also provides funds to support the hiring and increased compensation of Registered Early Childhood Education Workers for ages 0-5 years and 6-12 years so that licensed child care centres have the resources they need to accommodate the additional spaces.
Finally, the agreement commits to tracking data and reporting to both the Federal and Provincial government on the program's progress so that it can be adjusted to ensure it is meeting its intended goals.
It is important to note, that this agreement supplements existing provincial child care supports including:
the Ontario Child Care Tax Credit that provides up to 75-percent recovery of numerous child care expenses – home care, camps, licensed and unlicensed child care,
the Ontario Child Care Subsidy for qualifying low-income families, and
full-time kindergarten for Ontario's 260,000 4 and 5 year-olds.
So why was this deal worth the wait?
As the Premier has repeated over and over, (and despite the objections from both opposition parties vilifying him for not moving faster), the Ford government was determined to negotiate an agreement that was in the best interests of as many of Ontario's working families as possible.
This meant that Ontario agreement contained elements that are unique to the province:
As many licensed child care centres (both not-for-profit and for-profit) as possible could qualify for eligibility under the Ontario version of the agreement while other provinces were limited to just not-for-profits.  Incidentally, 96-percent of Ontario's for-profit child care centres are managed by female entrepreneurs.
The Ontario version was extended from four to five years, effectively adding another $2.9 billion of federal funds to the deal and helping ensure its sustainability while other provincial agreements expire.
Finally, the Ontario version includes a review scheduled three years from its start date to ensure the goals are being met and the program is sustainable beyond its current term.  Far too often, the federal government sunsets such agreements, leaving the province to later pick up the entire cost on its own.
By every measure, this is an amazing deal for Ontarians and well worth the wait. The Ford government deserves a great deal of credit for not just negotiating such a winning agreement, but doing so with 'the patience and perseverance that truly made the endeavour worthwhile' – for our care providers, our dedicated educators, our hard working families and our taxpayers and above all our children.
Well done.